"I enjoyed this mystery and meeting the quirky characters that live in the little town of Goodship…The book felt a bit like Murder She Wrote, I Love Lucy, and Rosemary and Thyme(BBC)… If you enjoy light mysteries (like a cozy) with a bit of comedy and hopefully in the next few a bit more romance then I think you will find this book to your likein'. I look forward to the next one in this series."– review by Book Him Danno!
"Amy Beth Arkawy's KILLING TIME, is a new cozy I recommend!… Although, Goodship residents aren't used to real crime and murder, they know every town has its secrets and every secret has a story. You'll meet an assortment of personalities, from crotchety to quirky, in KILLING TIME, but you'll fall in love with Eliza's husband's best friend. He can't seem to conquer his feelings for the sole owner of Soup Opera, no matter how guilty he feels…I'm sure, you'll look forward to the next Eliza Gordon mystery!" –review by Eleanor Anders; Publishers' Marketplace Books, Looks & Takes
"Having grown up in a small town, I loved the drama and the grasp the author had on the gossip, small town people with big personalities, and the big drama of little stories…I had no idea how it was going to end right up until the last chapter. With the right amount of danger, intrigue and a little bit of romance…I look forward to following Eliza on whatever other adventures she goes through in other books." –review by Naomi, Sweep Tight
"A tantalizing little mystery." review by Pamela Young, Silver & Grace.
Quick Takes from Readers' Reviews:
"Great read! Moves you along at a good clip!" H.W. Freed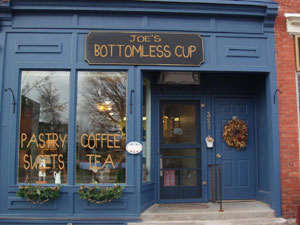 "What a refreshing and fast moving delightful mystery!…You will be glad to give this one a try!"–Sunshine Sue
"The author describes the town and the people so charmingly that you want to befriend them and have soup at Eliza's lunch spot. I'm looking forward to Eliza's next adventure!" -Deanna P.
"Ms. Arkawy cleverly works in the clues and throws in several dead ends to keep you interested until the end. A good sign of a good story and well-developed characters is when I don't want the book to end. I hope there will be another Eliza Gordon mystery soon." Momtotwoimps
Check out complete reviews on Amazon. And don't forget to leave your own!