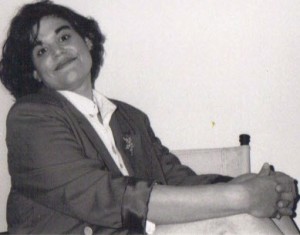 Amy Beth Arkawy is the author of the Eliza Gordon Mystery series: Killing Time , Dead Silent ( 2014 Mystery & Mayhem Awards winner)., and Murder, She Tweets.  She is also an award-winning playwright whose work has been produced in festivals in New York City and across the United States and featured in several anthologies. Credits include: Psychic Chicken Soup (McLaren Comedy Award nominee); Full Moon, Saturday Night and Listening to Insomnia.
A popular radio personality, Amy Beth has talked her way across the dial, as DJ and talk show host, on a slew of stations and networks including: Sirius/XM, ARN; PopNet and WGCH. She currently hosts the Media Bytes award-winning radio show and podcast The Amy Beth Arkawy Show, heard on ARN, PopNet, Net Now, Mixcloud, Blog Talk Radio, Sticher, and i-Tunes. Her cultural commentary, profiles and film, television and theater reviews have been featured in myriad publications and Internet outlets including News Junkie Post; The Atlantic Wire; Spotlight and The Week.
As a creativity coach and writing teacher, Amy Beth helps clients conquer artistic blocks and explore career transitions, spirituality and relationship issues. She facilitates Playing with Artistic Blocks, an empowering, genre-busting, inner critic-kicking writing workshop as well as other writing and personal growth workshops at various educational and enrichment programs.
A graduate of Sarah Lawrence College and former Master of Fine Arts Fellow at the University of Massachusetts, Amy Beth also has a Masters degree in Mental Health Counseling from Long Island University. She is a member of Sisters in Crime and the Dramatists' Guild.