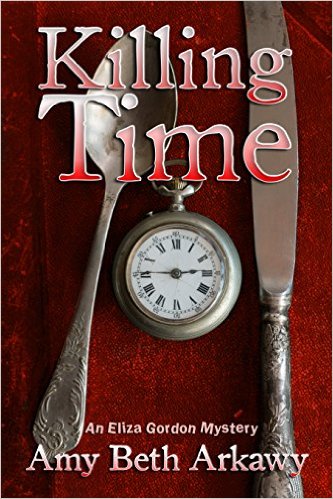 KILLING TIME
"A gripping, fast-paced, fun cozy mystery series." –Book Wire
Welcome to Goodship, New York. People gather at Soup Opera to indulge in former soap star Eliza Gordon's delicious food, always served with a side order of gossip. But there's one thing the residents of the quaint suburban hamlet never talk about. Secrets, though, have a way of haunting people– even an entire town. In this updated version of Amy Beth Arkawy's first Eliza Gordon mystery, a secret that has loomed over Goodship for decades may be at the heart of two murders. Who killed the local football star twenty-five years after a tragedy clouded the big victory party? And just what is that reporter with the eerily familiar face doing in town, and who would want to murder her? Eliza Gordon and her pal local radio personality Midge Sumner can't resist trying to solve the murders; but will the sleuthing stick a fork in Eliza's flirtation with Goodship's dishy police chief Tom Santini? Twists, turns and a colorful cast of characters will entice you to play along and try to figure out who's in Goodship doing more than just Killing Time!

---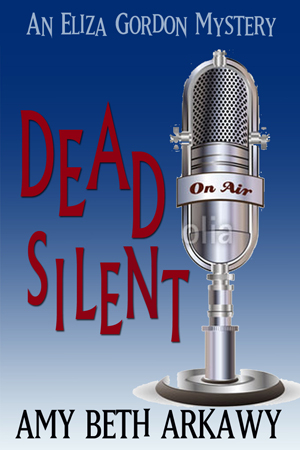 DEAD SILENT
"Witty, smart and twisty, this is one cut above cozy mystery series. I'm hooked on Eliza Gordon!" — Publisher's Marketplace
It's summertime and, in Goodship, the living is anything but easy. A murdered radio shock jock, toxic gossip web site and mysterious cult have residents in the sleepy suburban hamlet all on edge. Join Eliza Gordon and sidekick Midge Sumner as they embark on their most intriguing and dangerous sleuthing escapade yet. Will they solve the murder? Or wind up Dead Silent?

---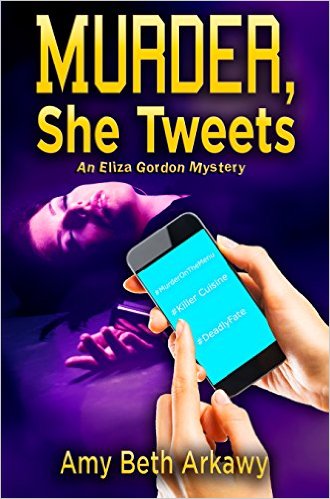 MURDER, SHE TWEETS: AN ELIZA GORDON MYSTERY
"Arkawy delivers a tantalizing mystery, crisp dialogue and intriguing, often surprising psychological insights." –– Arts Radio Network  
College admissions can be murder! In Murder, She Tweets, the third in Amy Beth Arkawy's award-winning Eliza Gordon mystery series, a high-profile Admissions honcho from local Quimby College meets a deadly fate. And when Eliza's pal and sleuthing partner radio DJ Midge Sumner and her brother-in-law Jonas Gordon find themselves on the suspect list, the former actress turned Soup Opera proprietor and amateur detective, is once again embroiled in an intriguing and complicated mystery…

---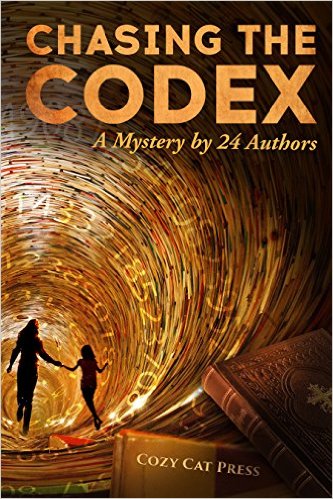 CHASING THE CODEX: A MYSTERY BY 24 AUTHORS
Bryndis Palmer, owner of The Neglected Word bookstore, invites her fourteen-year-old niece Frida to visit her so that the precocious, Jane Austen-loving young girl can accompany Bryn to the "Midwest Booklovers' Convention" being held in nearby Saint Louis. Never mind that Bryn has just broken up with her on-again, off-again boyfriend Holt Furst, or that said boyfriend has suddenly disappeared from his apartment above her shop––possibly in a violent kidnapping…

---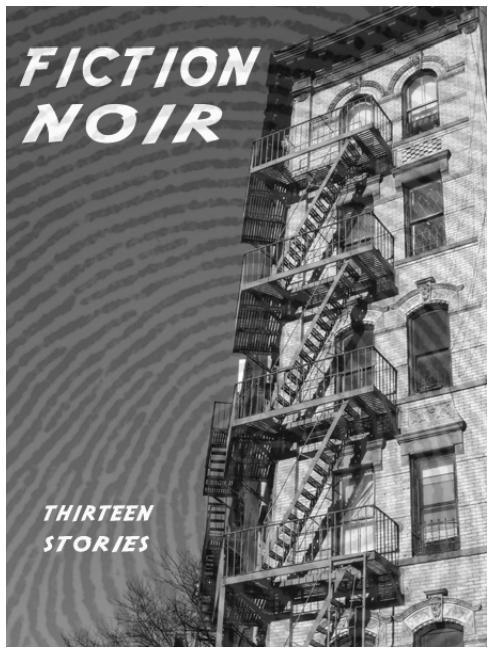 FICTION NOIR: THIRTEEN STORIES
"It's gourmet murder-to-go in Amy Beth Arkawy's  elegantly cheeky deadly tale "Dangerous Appetites! –Tales of the Easily Distracted 
Somewhere between pulp fiction and film noir is Fiction Noir. The anthology, featuring thirteen stories, has strong narrative, evocative scenes, compelling dialogue and more than a hint of the dark side. Characters find themselves on the edge, contemplating life and death…

---


MURDER, SHE TWEETS honored as a TOP 50 Fiction Book of 2016 by CONVERSATIONS MAGAZINE

DEAD SILENT is a 2014 Mystery & Mayhem Awards Winner: American Cozy Mystery

Everyone has a story. Ready to share yours? Reach out & join us on the Media Bytes award winning radio show/podcast dubbed "One of the Best Podcasts!…an empowering and entertaining tour de force."